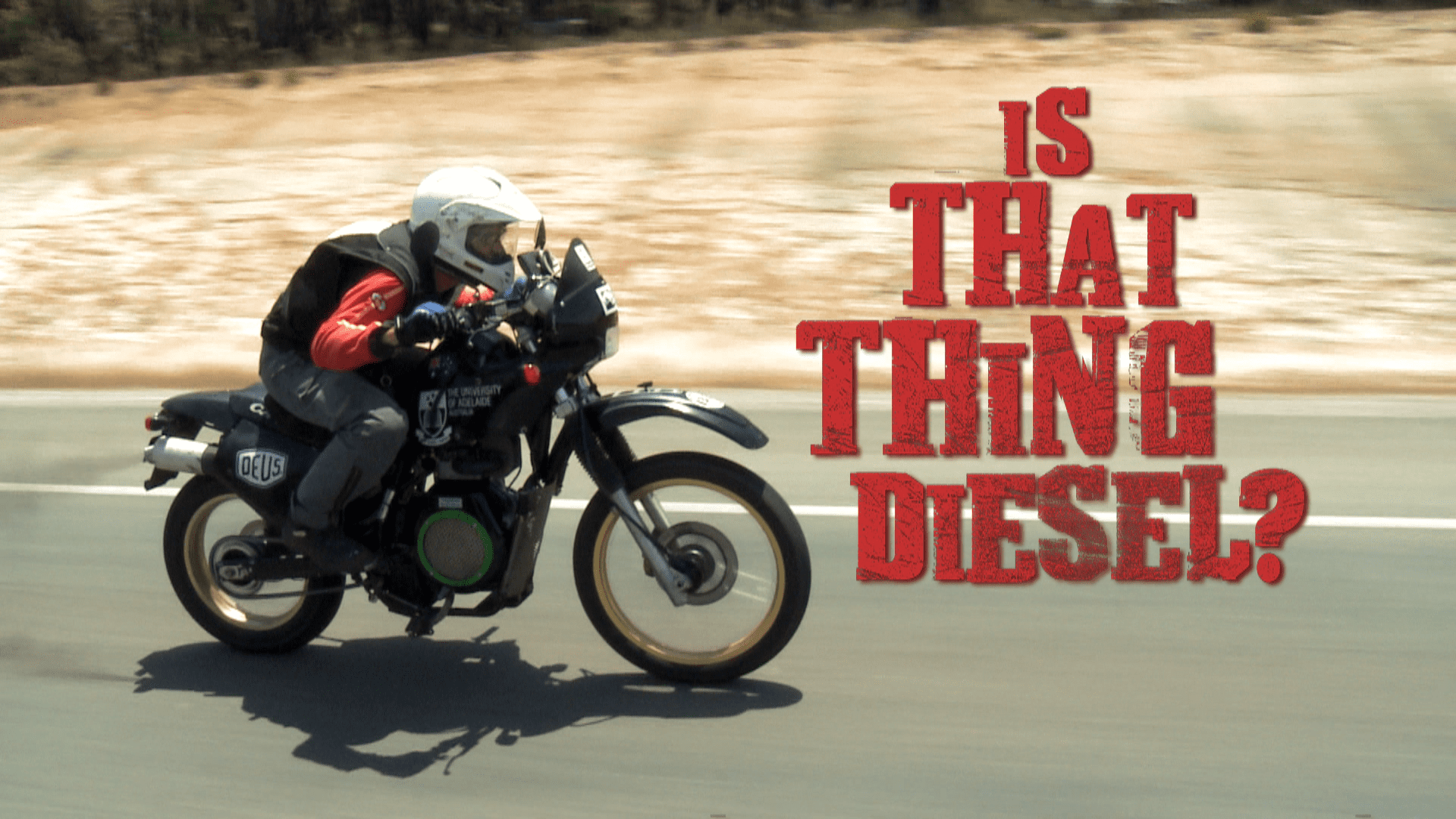 Is That Thing Diesel?
1 x 60 minutes for Ovation Entertainment (2010)
Join author and motorcycle fanatic, Paul Carter, on his latest adventure —travelling around Australia on a bike fueled by recycled cooking oil. Paul embarks on a rollicking, downright dangerous and often unhinged quest riding an environmentally friendly motorcycle, which was built on a shoestring budget by Adelaide University students. For a guy who spent twenty years in the oil industry, it's a delicious irony, especially since Paul's around-the-continent ride is sponsored by oil service companies.